Last week was the first trip I made as a double mama via aeroplane. I am not only a well travelled woman, but a well travelled mother, taking my oldest son on a flight when he was only 6 weeks old... But two... it's a whole new beast. Let me fill you in on our adventures and leave a few of my pearls behind for you to read, dismiss or take to the grave with you. I think in heart, a mother really has to experience things to really work out for herself how to do things, but there are somethings I will defiantly repeat and others I will make sure I don't. I have broken this down into categories to make it an easier read.
Flights: in flight entertainment
Luggage: what to take, what not to take
Don't pack too much! the neurotic jewish mother in me forgot that NYC is a perfectly civilised city with washing machines! I could have packed half as I ended up doing laundry twice on our trip so didn't need the variety of different outfits I took with. I also bought new clothes as the clothes in NYC are SOOOOOO cute. I went Bitz Kids in Tribeca, which had super cute outfits, I had to stop myself buying more :)
Car Seats / UBER: Only take one car seat. UBER in NYC have an amazing addition to their bookings in NYC, kids booster seats. This saved us So much hasstle of taking two car seats. So we just took Eden's seat as he is still very little we didn't want to compromise his safety. The uber car seat is fantastic and perfect for a 2 year old plus. We found UBER to be the perfect way to get round the city.
Getting Around: strollers, slings and bags
Stroller: We bought a YOYO Babyzen Stroller when Reno was born as we knew we were going to travel a lot. It was an investment as it's not cheap but I tell you it's the most amazing tool for traveling. It folds up to be a carry on item in the plane so you don't have to faff around with putting the buggy under before going onto the plane. It always surprises cabin crew as they always ask us to put the buggy under then in two ticks we fold it up and they are blown away by how compact it is. it's also very light weight so a brilliant way to travel around and carry over the shoulder. The downsides to this buggy is it doesn't have amazing storage space under neath, so if you like to travel with a big old change bag like me, be prepared to have to carry it... The other situation I found myself in this trip with a 2 year old and 3 month old, was the 2 year old wanted to sit in it and not always walk so I had to put Eden in the sling. this got tiring after a while, walking around the city. So next time I go to a walking city I would take our big double stroller just for ease.
Essentials for my travel change bag: bottle of milk, bottle bag, 2 diapers for each kid, portable change mat, bottle of water, hat, jumper, change of clothes for baby, snack for toddler, portable phone charger as I always get caught out without phone battery! Sunglasses, wallet, phone and keys. P H E W!!!
Ju-Ju Bottle Bag: Again, bottle feeding can be a pain in the ass, but this insulated bottle bag made it dreamy. It holds 3 4oz bottles, the warmer flask, the milk powder container and keeps bottles warm if you want to pre fill them. It was dreamy and looks so neat with the anchor print.
Slings: This was So great to take on the flights as well as around the city. I wanted to be 'Mother Earth' and take my lovely long fabric sling that wraps around, but you know, with two kids, a million bags and a queue of people waiting behind you to board a plane, the robust practical sling is much faster and easier. We have the Lillie and it's great and means both me and my husband can carry both Eden or Reno front, back, side so it's brilliant for traveling :)
I think now I have done a trip once, I feel much more confident to do it a second time and would take far less stuff, but also invest in checking in the big double stroller that we have if I was going to a city that had lots of walking in it again. I realised that when traveling with two, it's only realistic to book ONE activity per day, otherwise it's just too crazy trying to fit everything in like I would have done being young free and single. I used to cram in 4 coffees, a lunch, dinner then drinks. I was so happy when I managed to meet up with a girlfriend this trip as it just takes so much longer to do anything in a new environment with two kids. However, it was SUCH a fun trip and I would not hesitate to do it again :)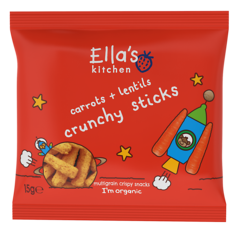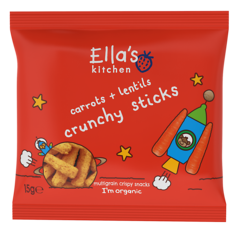 Visual Reference images of everything I linked to in this article.